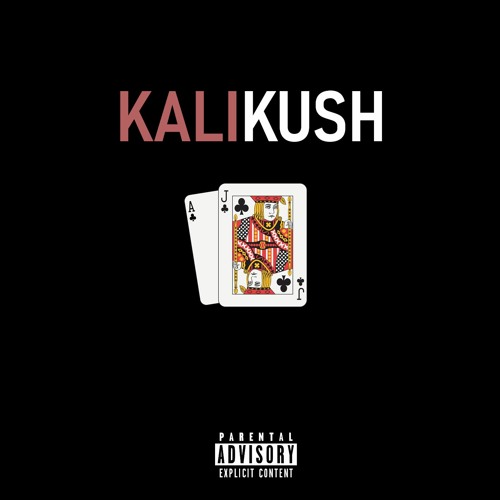 The musical road often starts with experimentation, trying to find your style. This road is often long and turmolous with frequent bumps; only ending when one drops his or her debut mixtape or album and depending on what you call a project in today's times, it can be beautifully produced or… in the case of Post Malone… produced entirely in Audacity but still sounding good; in the case of Kali Kush's "21" mixtape, it was made using an iPhone and recorded on one as well. That may sound like a detractor but in today's times, where everybody's making mixtapes using free software or their smartphones, it's actually quite an impressive feat, considering the material that's presented inside of this mixtape.
Through 8 tracks and an interlude, Kali Kush describes his Worcester life in a way that'd make Cousin Stizz proud. His content throughout this mixtape include paternal issues, moral struggles, the hardships of ghetto life and survivor's guilt and he delivers the content in ways that are modern but still contain huge amounts of old-school lyricism. Listening to the lyrics, you can emphasize to what he has to live through, at times even delivering emotion in a way that's authentic and genuine. Impoverished areas always produce the best lyricists mainly because it gives them stories to tell and those stories help reform society one song at a time and while nobody would dare think of Worcester as a impoverished area, Kali Kush would have you thinking otherwise.
His beat selection is impeccably perfect in both providing the mood and being playable on the radio at the same time. Every producer's beat somehow provides consistency and diversity throughout the mixtape, giving Kali Kush a chance to prove that he can do a wide variety of songs for which he kills every beat that he's given not only showcasing his wide range of skills but proving to prospective record labels that he is the next big thing in hip-hop. Artists should take note at the way he put together this mixtape; while all the songs may be short, it showcases that he has a style and can perform over a wide range of beats. Just goes to show what a rapper can do when limited in his toolset.
Despite the vocals being slightly distorted and unclear, it works well within the mixtape due to the quality of Kali Kush's voice. It's deep, resonant and has a good range. It gives weight to every word that he says and it gives depth to the lyrics he has written himself. Very few rappers have a voice that combines grittiness with accessibility but Kali Kush has got that voice, no doubt. Mixing and mastering flaws are excusable because of the limitations of the iPhone but if he was given an opportunity to use professional equipment then I am certain that he'll kill it just like Post Malone when he used Audacity to showcase his unique style.
Many rappers who make a debut album/mixtape often fail to live up to their own expectations but with no expectations whatsoever, Kali Kush has delivered a mixtape that will drive him to success in the music industry. Despite the lack of polish, Kali Kush succeeds in telling his story, showcasing his style and keeping people interested in him. Everything about this project is a compelling example on how to make a mixtape and how to make a soulful project that tells the audience who you are and what makes you different despite the artists technical limitations. Still, if you're a fan of finding projects that tells stories not found in the big cities than I guarantee that you will enjoy this project; if you're a major label A&R who happens to be reading this then I would sign him, no questions asked. This mixtape proves he deserves his big break.