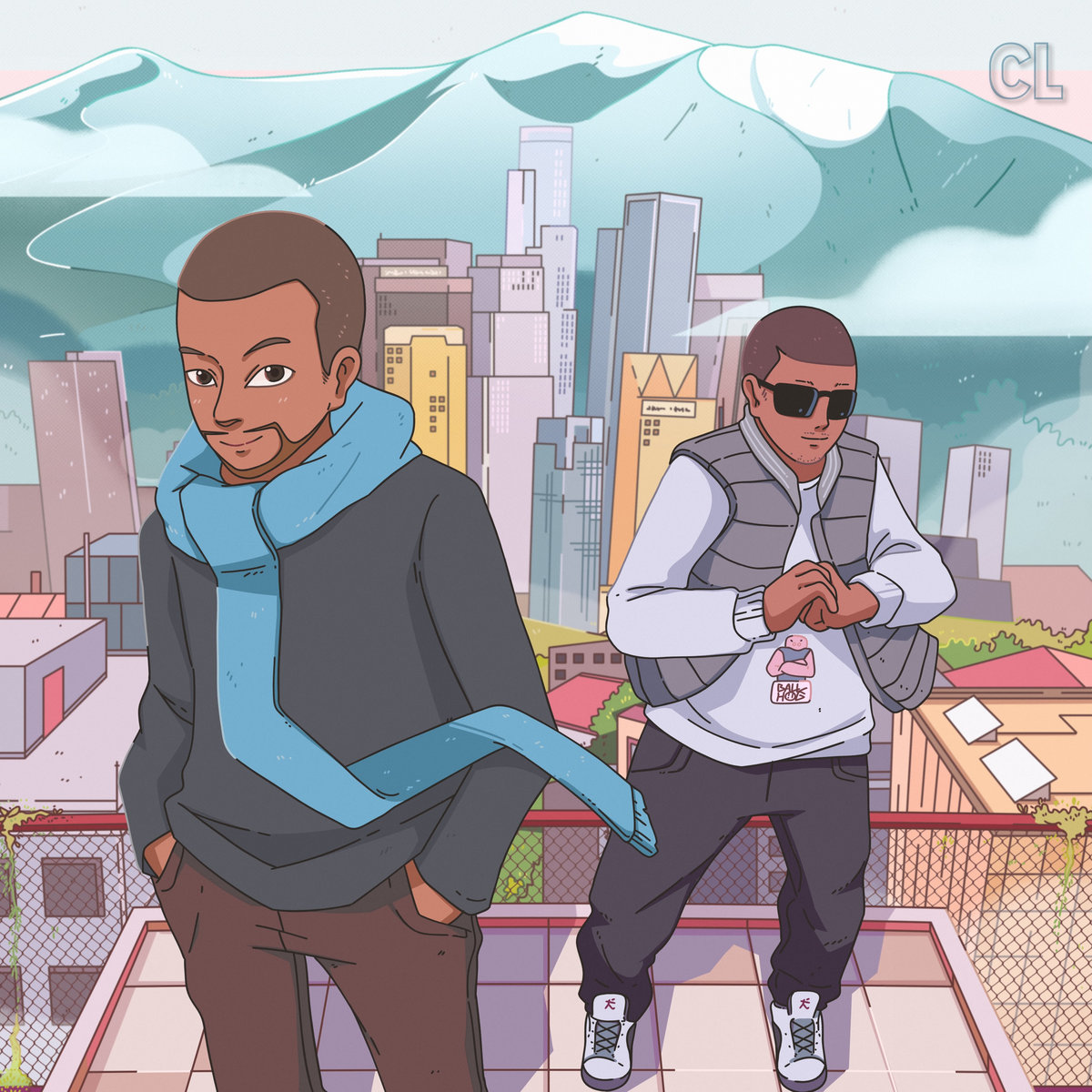 Lonelier is one of those producers who have grinded since 2016 and, performed with Productive Culture has gained respect from the west coast, most specifically Fatlip (from The Pharcyde) and it all comes from his unique production style that mixes lo-fi, boom bap and west coast vibes all in one neat package. For this project, he hooks up with a relative west coast unknown Rahn G. to form this EP entitled "City Limits", which serves as both a demonstration of their musical skills and as a legitimate musical experience.
If you've been around the west coast, you'll know what the culture is like… Chill, diverse and somewhat relaxed, showing through the variety of production styles which range from hardcore to leveled. Lonelier's production is more of the chill vibe that's jazzy and expressive, taking it to more of a Stones Throw vibe with it's arrangements, experimentation and instrumentation. The way he utilizes his sounds are impressive (ranging from celebratory horns to a laid back piano to even synths that have a wide range of emotion), he each gives them a distinctive vibe that matches whatever energy level needs to be achieved while outputting emotion in a warm and vibrant way, combine that with the drum samples and you've got something that really says "signature style" written all over it.
No track is alike as each of them has a distinctive level of energy that effortlessly powers Rahn G.'s flow that will remind people of Sauce Money at his prime. Rahn G.'s lyrics could be best described as conscious with a little bit of gangster mixed in as he talks about the state of hip-hop, the state of society, the state of african americans and himself. Utilizing wordplay that will remind you about 90s hip-hop in a good way, he spits and mixes in metaphors and tight lines that with some exceptions, really flows together as if it were butter. He spits as if he's comfortable yet hungry for more, taking life experiences that he has faced himself and using that in order to not only elevate himself, but to teach people what it really means to be in his shoes.
Though there could of been more, the EP is short enough to showcase what the two of them are capable of. Lonelier is a dope producer who deserves your attention and deserves you contacting him in order to collaborate with him and Rahn G. is a dope rapper who really knows how to use his flow, spit his experience and present himself. The two together make for a potent combination and while I would like to see an album from them in the future, I can understand if this project was made for resume purposes. Regardless, this is a project that deserves your attention and these two people really deserve your attention as well. If you could imagine what the two of them could do together, just imagine the endless possibilities they can gain in the future.