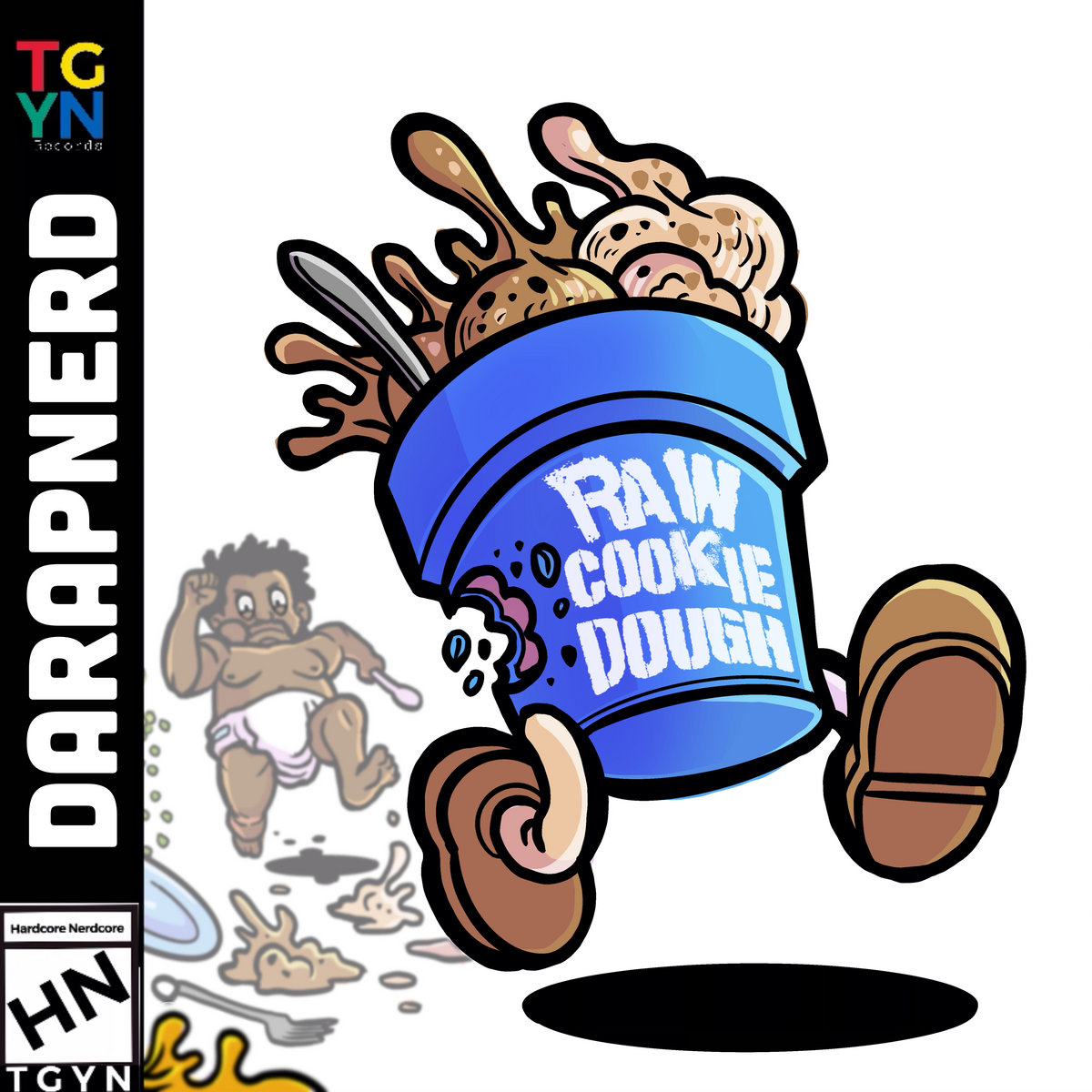 Spoiler Alert, I've known Da Rap Nerd (who is a rapper, teacher and hero like his idol Mega Ran) from the entirety of his career when he was known as "Darealworldsound" and throughout the years he's been evolving his sound and finding his voice. "Raw Cookie Dough", an album admittingly inspired by the work of MF DOOM, is his latest album in which he takes the concept of nerdcore and makes it as raw and gritty as possible.
It's an interesting take on an album dominated by a secular style, upon first listen, you can sense the grit oozing from the songs themselves as they employ the heavy distortion and dark ambiance you'd expect from your favorite underground rapper. The production work is experimental, unexpected and represents a step forward from an artist who is constantly improving himself with each album; though some additional mixing & mastering work is needed, it works at the end of the day as a statement but left me wondering what more there could of been.
The rapping is twisted and insane, which is to say it's unique and compliments the music; very well I might add. The disjointed rap style will give you brief vibes of MF DOOM which if you're a fan of his style you will truly appreciate what he does here. Some points of the album has him switching up his entire style to a more soulful vibe or a more quicker flow just because he can. This I admire because it shows that rappers don't have to be limited to one style and it helps increases the albums enjoyment factor by a lot.
While the production may be good and the rhymes are exceptional. The variety and enjoyment factor just isn't there. While it took me many listens just to understand what was going on, initial listeners may be turned off by the thickness of the sound and the resulting confusion that comes from it. There are also some moments where the album just drags on without a twist or a different sound making repeat listens difficult. While it's admirable that Da Rap Nerd treated his album like art, the best art comes from having different concepts and styles incorporated throughout. Many of the best rap albums are examples of what I'm talking about. Don't get me wrong, I like art as much as the next guy I'm just looking at this through the perspective of the average listener.
I also have to wonder what would happen if the album was longer. There's so many flashes of brilliance throughout this album (Track 8 for example) that it makes me wonder what would happen if more was put into the album. To me, it just feels somewhat unfinished and short and while that in the modern short attention-span era would be considered a good thing, I just have a feeling that Da Rap Nerd has more in his sleeves than what he lets out.
Overall, "Raw Cookie Dough" is an interesting album that's interesting to listen to but leaves you feeling like more could of been done with it Da Rap Nerd is one of those people filled with talent but maybe, maybe he just needs more time trying to find it. While the MF DOOM touches are admirable, the album is tough to listen to, even on repeats in addition to the lack of polish (which may be on purpose, don't know) and lack of variety. The album feels like wasted potential which is a shame but don't give up hope yet. I have a feeling that Da Rap Nerd will find himself one day, this album doesn't feel like it's it.