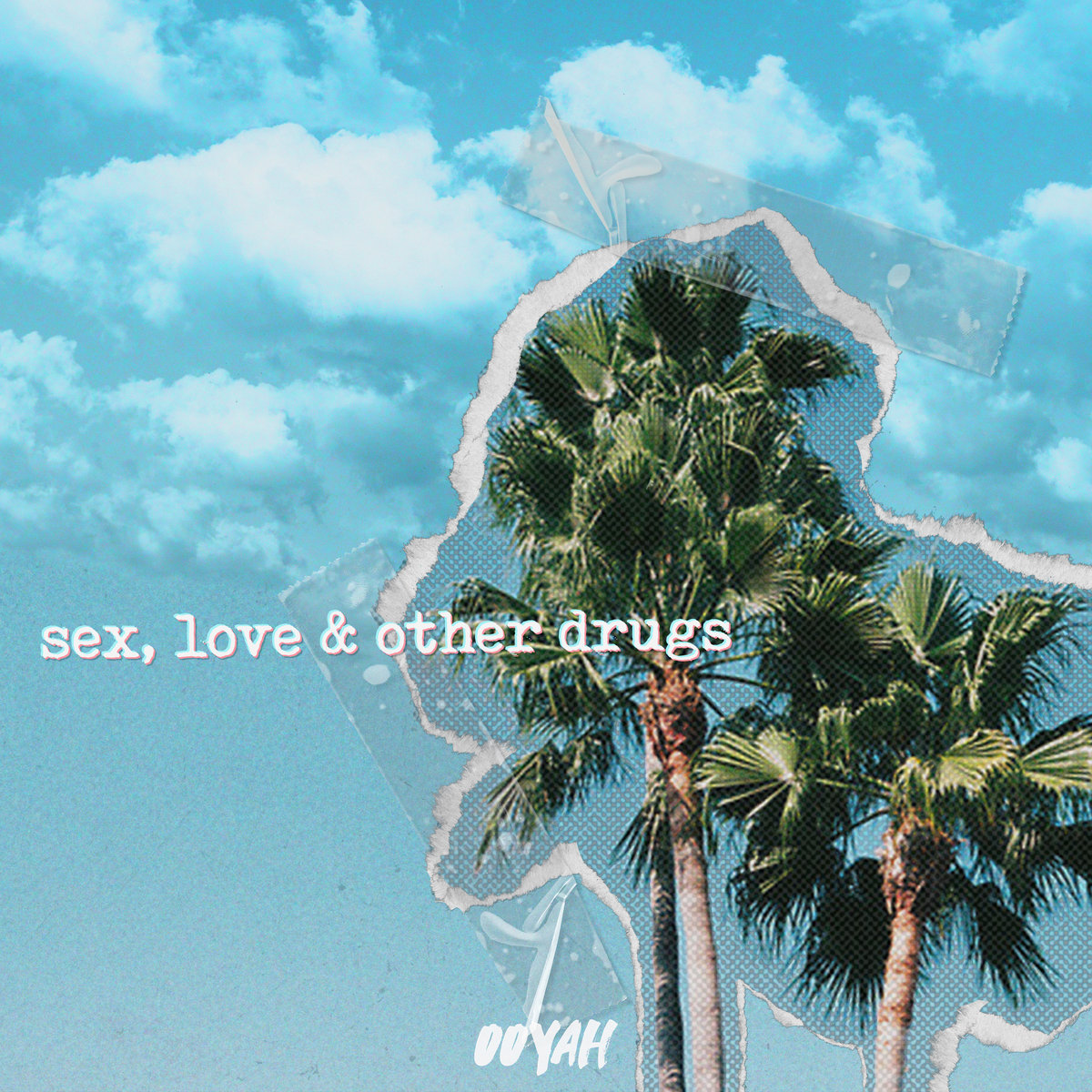 OOYAH is one of those rare newcomers who's music is good from the very start thanks to the years of experience he had gained from studying and playing music as well as listening to self-admitted punk rock/emo idols. His talent is evident in his latest album "Sex, Love & Other Drugs" which from the gate feels like a alt-r&b/trap hybrid mixed in with tropical elements polished to the point where it feels like a professional product.
"Sex, Love & Other Drugs" plays out as a love story mixed in with elements of drugs, escapism, romance, self-regret and remorse. Throughout the 10 track album, OOYAH sings about those topics with lyrics that are as honest as it can get and a vocal delivery that is as seductive as it is smooth and let me just say that OOYAH does an amazingly good job with whatever production he makes or is handed. The first few tracks are addictive and hooky with production that ranges from J Dilla as if he were on a tropical island to takes on modern R&B mixed in with that Venezuela flavor to some dark places that you wouldn't expect he would go. It's amazing how varied the album is and how everything sounds perfect and that is a testament to how much he knows.
The best part about these songs is the powerful songwriting that is deep and impactful. OOYAH really took the inspiration he got from his punk rock/emo idols and used that in order to write some really amazing songs that have depth on the and beneath the surface and could appeal to almost anybody. The character he portrays on these tracks are believable and even relatable, he obviously took the time to craft and define somebody who is desperate for love, grateful when he gets said love and demented when he tries to find a way to fend off the pain that comes from losing said love and that alone shows raw and true talent.
The 10 tracks play seamlessly off each other, consistency and slowly transition from bright to grim throughout the album's runtime. It's reminiscent of albums where the individual songs have their own story but together form a grand story that make the album worth listening to over and over again; these type of albums are the most artistically ambitious and the most artistically sound and the fact that these songs have distinctive production, distinctive moods, distinctive emotion really gives it the feeling that it's that type of album that's going to succeed. No song sounds out of place and no song sounds like it shouldn't belong on the album and that is what makes it super consistent.
If there was one flaw and if I were nitpicking. It'd be that the album becomes somewhat of a drain near the end despite the album's short running time. The first 7 or so tracks are exceptional, mixing in mass appeal with artistic mastery but the last 3 tracks just sort of blend in with each other with sounds that are almost indistinguishable from each other. It doesn't hurt the album but it doesn't make the album perfect either. Then again, it's just a nitpick; there might be people who'll like the last 3 tracks and think the entire album is perfect. I'm just being objective here.
Otherwise, "Sex, Love & Other Drugs" is a success in it's own right. Mixing in tropical sounds, modern R&B and even emo influences. OOYAH makes an album that is distinctive as it is addictive and enjoyable. The lyrics are deep as they are emotional, the production is detailed as it is immersive and the singing is some of the best singing I have heard in a while. This is a standout in a sea of music and this album should hopefully open the doors for OOYAH to experience further success, maybe cross over to the stratosphere if he were ambitious enough.